Imagine a travel experience where every step, from arrival to departure, is seamlessly orchestrated just for you. That's the vision driving Travelsist, the leading airline concierge service that's been making waves in the industry and is now gearing up to steal the spotlight on one of tech's grandest stages.
We had the privilege of sitting down with Dino Decespedes, the Head of Product and Marketing Lead at Travelsist. He's the mastermind behind the company's strategy development, product features, and user experience, not to mention his instrumental role in introducing Travelsist to both consumers and enterprise giants, including airports and airlines. Dino revealed to us the remarkable story behind this groundbreaking service.
It all began with Veronica Woodruff, the Founder and CEO of Travelsist, who, as an avid traveler herself, intimately understood the hassles that often come with navigating air travel. Her passion for improving the traveler's journey led her to launch Travelsist, initially as a baby gear provider before blossoming into a full-service travel concierge. Travelsist is now the go-to partner for anyone seeking a hassle-free airport experience, from arrival to departure.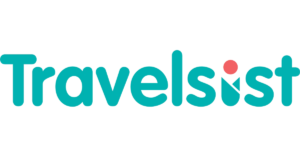 Based in Atlanta, this trailblazing company prides itself on offering a wide array of services catering to various needs. Whether you're a traveler in a wheelchair, a family with young children, someone with special requirements, struggling with wayfinding, a senior traveler, or wanting a premium VIP experience, Travelsist is your trusted companion.
Currently serving two major Atlanta airports, Hartsfield-Jackson and Peachtree-Dekalb, Travelsist has set its sights on expansion. The team is actively exploring partnerships with other airports and airlines, eager to bring their transformative services to a broader audience.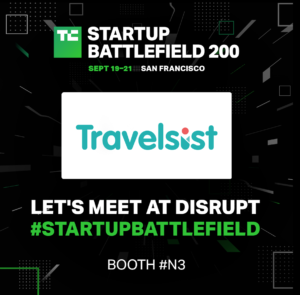 User testimonials have poured in, praising Travelsist's ability to help conquer physical, mental, and emotional travel challenges. The company's commitment to providing a seamless journey is nothing short of remarkable.
But that's not all! Travelsist is set to take the tech world by storm as one of the 200 companies competing in the prestigious TechCrunch Startup Battlefield 200. Dino expressed his excitement, saying, "To be recognized for what we built and the potential of the company and what we may be able to do in regard to the airport experience, it's a really great feeling."
Their story doesn't end there. Travelsist is one of only three Atlanta-based companies invited to TechCrunch Disrupt, where Atlanta Mayor Dickens herself will be in attendance. Attendees can look forward to an exclusive sneak peek at Travelsist's upcoming Artificial Intelligence integration, designed to provide real-time assistance to travelers.
Discover a new era of hassle-free travel with Travelsist  by visiting their website, connecting with them on LinkedIn, and downloading their official app on iOS.