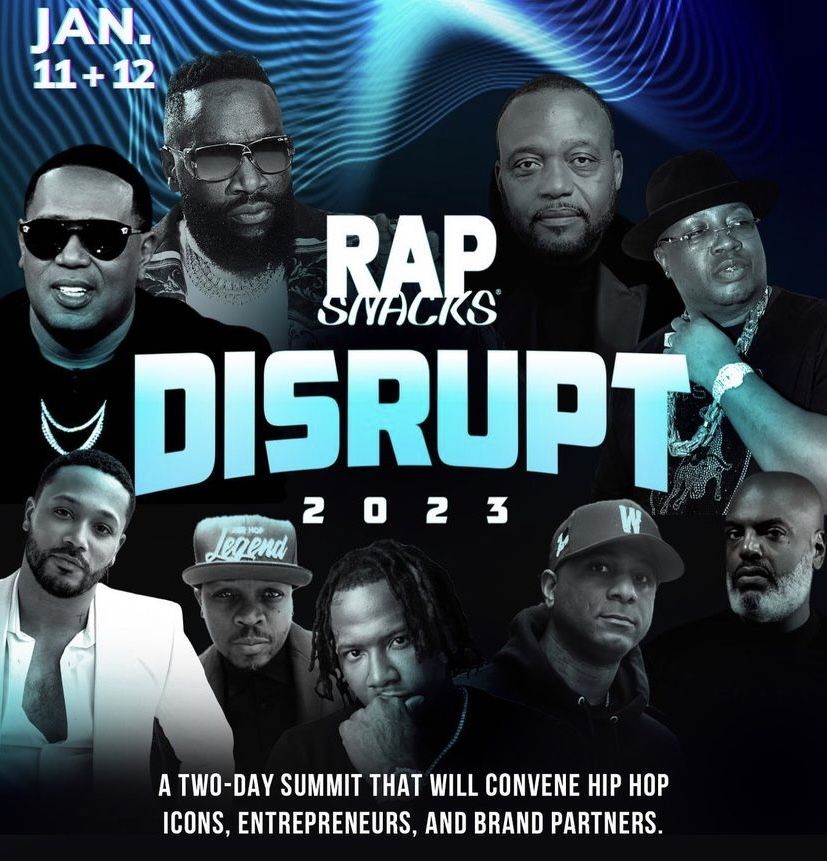 Disruption is defined as a disturbance that interrupts an event, activity, or process. This word can be used to describe what happened 50 years ago when New York gave birth to the most influential music genre to date, Hip-Hop. From the lyrics and beats to entertainment and fashion and more, there isn't anything you can consume without some sort of Hip Hop influence. It has even influenced our food, which would give birth to the official snack of Hip Hop, innovated by Sales Guru and Business Executive James Lindsay. This phenomenon is seen with artists such as Master P, the popular rap group Migos, and countless others who have joined forces with the brand.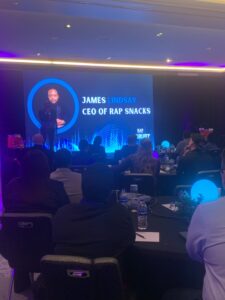 The Rap Snacks CEO understood the importance of Hip Hop and how it affected African American culture so Lindsay found a way to celebrate and highlight those who contribute. For the last 28 years, the brand has changed how people view the genre and its artists, and this year celebrated their contribution to the culture monumentally with the inaugural Rap Snacks Disrupt Summit.
Rap Snacks DISRUPT is a two-day summit highlighting all the success the brand has had over the last couple of decades while addressing vital topics in the African American Community. The Rap Snacks Family was joined by distributors, partners, and some of the most successful entrepreneurs and rap artists to talk about defying the norms to create influence and innovation in culture, economic power, and generational wealth.
The Summit kicked off with a welcome by Influencer, Podcaster, and Keynote speaker Wallo267. The summit was later followed by some of the exciting innovations the company plans to implement throughout 2023 .  Grammy Nominated Artist and Entrepreneur Rick Ross joined the summit later for a conversation on Entrepreneurship and ownership.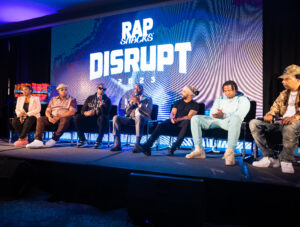 The highly anticipated Feed the Soul Conversation was the highlight of Day 2 where CEO James Lindsay was joined by Hip Hop Royalty Master P, Romeo Miller, E-40, Moneybagg Yo, and Business Executive Marilyn Van Alstyne with Podcast host and Moderator Big Loon to talk about culture, community, family, and creating generational wealth. Each panelist took the audience inside their journey to address the importance of hard work, wisdom and creating a successful business fueled by the culture. The panel also included a guest appearance by Meek Mill.
Club Rap Snacks was the venue of choice to wrap up the successful summit. The private celebration was dedicated to Hip Hop 50 and the birthday of Rap Snacks CEO James Lindsay.
As we continue to move throughout 2023, we support the Rap Snacks vision and challenge you to LEVEL UP and release the disruptor inside of you.
Follow the flavor at: www.rapsnacks.com and on Instagram.