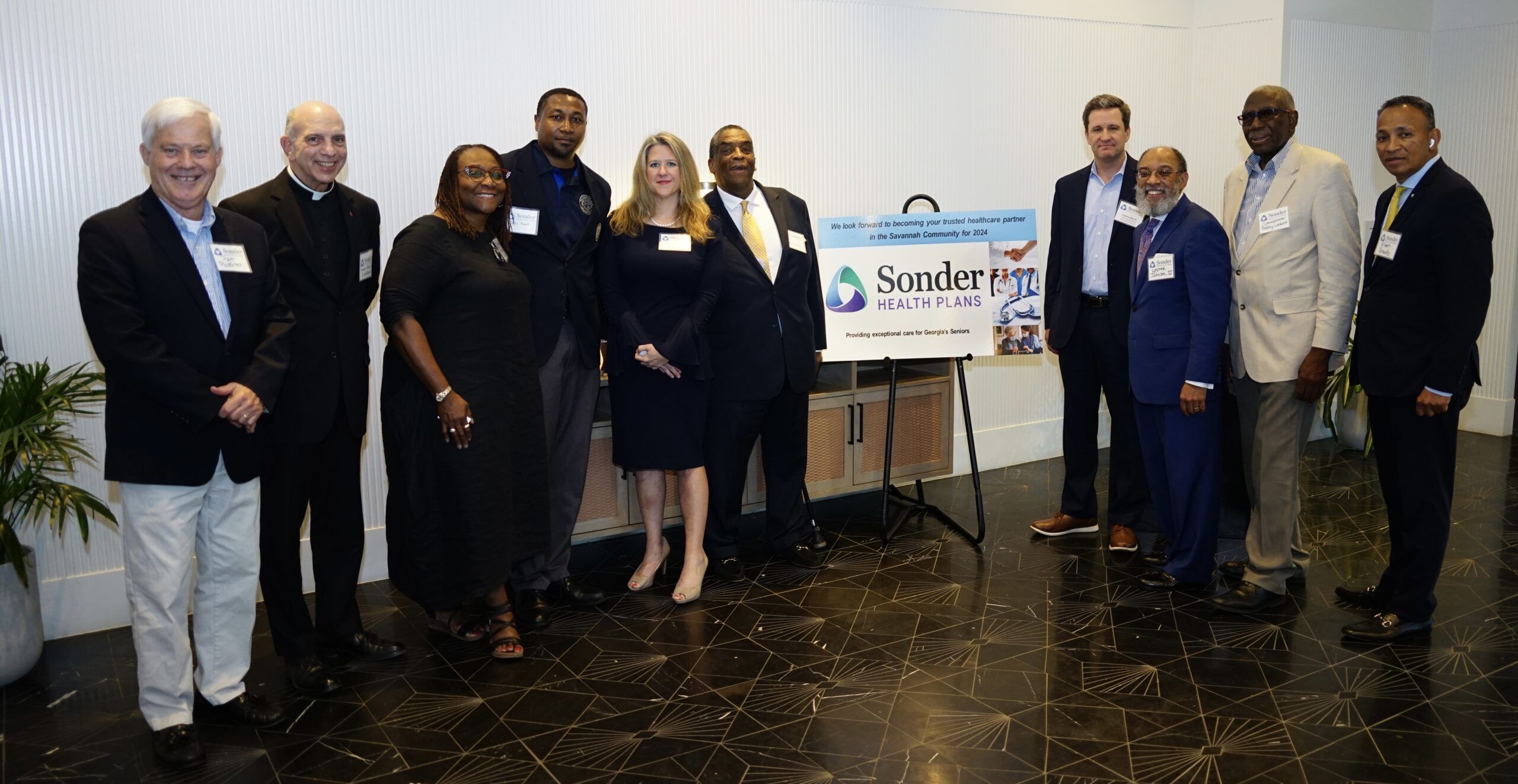 Sonder Health Plans Hosts Introduction Reception for Prominent Community Figures in Savannah to Discuss the State of Healthcare 
Georgia's premier health insurance company, Sonder Health Plans hosted a Market Introduction Reception in the Savannah community on May 17th at the Thompson Hotel Savannah. The meeting was led by CEO Suzanna Roberts, Sonder executives, and respected Savannah native Chauncey Mayfield Sr.
This successful event was curated with the hopes of informing prominent figures, medical professionals, community tastemakers, and other influential Savannah professionals of the Sonder imprint, possibly servicing the metro area in the future.
During the reception, Sonder Health Plans delved into the state of healthcare for Georgia seniors. They addressed heart health, diabetes, and shared their mission of protecting the health of Georgians statewide. 
CEO, Suzanna Roberts expressed excitement at the possibility of becoming a trusted healthcare partner in the community. She's confident that if they are approved to enter the market, thousands of seniors would benefit greatly from the comprehensive plans and "extraordinary savings Sonder provides its citizens." 
 "Providing Exceptional Care for Georgia's Seniors"
 Sonder is dedicated to creating plans focusing on chronic conditions and affordable monthly benefits to keep their members healthy. With a goal to improve overall health and well-being and a vision to make healthcare "simple, personal and affordable," Sonder is committed to unmatchable value.
With some plans boasting $0 premiums, specialty copays, and 24/7 nurse hotlines, Sonder is on its way to rivaling larger health plan providers. 
Savannah was their kick-off to statewide information sessions. Roberts and team are working diligently, continuing to raise awareness for the corporation. 
To learn more about Sonder's insurance plans for Georgia's Seniors, visit: https://sonderhealthplans.com.