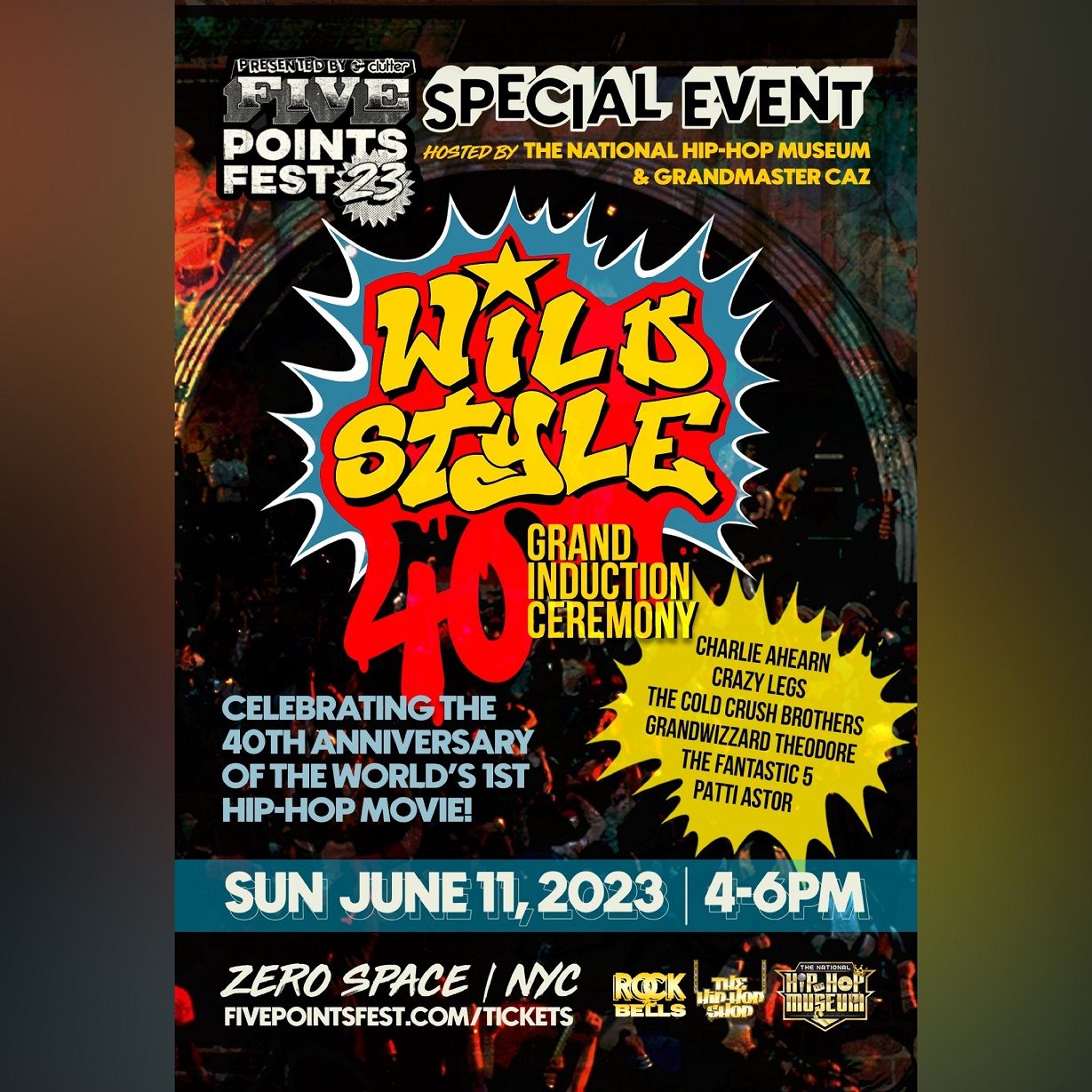 2023 marks 50 years of one of the world's most influential music genres, Hip-Hop. Birthed out of New York, the genre would inspire fashion, art, dance, and more worldwide. One of those would be the 1980s classic Wild Style. Written and directed by Charlie Ahearn, the movie is coined as the first movie of Hip-Hop, reflecting the rise of the new worldwide movement. Throughout the last four decades, we can see Wild Style's impact on society, including on the National Hip-Hop Museum (NHHM) Founder and Collector Jeremy Beaver.
Beaver, a New York native, is a DJ, producer, engineer, and business owner who has created the ultimate Hip-Hop hub in Washington DC. He states, "Wild Style as a movie depicts all aspects of Hip-Hop music and culture and when it came out it was all so new that it was like discovering the coolest thing for the first time and wanting to find it and get involved immediately."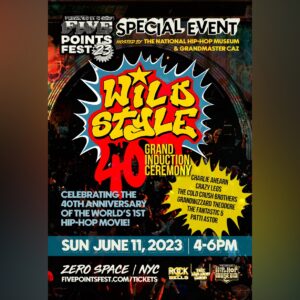 This year, NHHM, alongside the Five Points Festival, is taking it back to where it all started to honor Hip-Hop with the Wild Style 40 Grand Induction Ceremony. Coming in June, the celebration pays tribute to Wild Style with a unique hip-hop toy exhibit/shopping experience. The 40th Anniversary of Wild Style Event came together because The 5 Points Designer Toy Festival wanted a Hip-Hop theme for their world-renowned festival to honor the 50th Anniversary of Hip-Hop, Beaver says. "They turned to The National Hip-Hop Museum because we specialize in Grand Induction Ceremonies and Pop-Up Experiences to theme out the festival."
The event kicks off with live graffiti painting throughout the day from Kevin "Scene" Lewis with classic Wild Style Hip-hop sounds by DJ Tony Crush, DJ Grand Wizzard Theodore, and DJ Kevie Kev Rockwell. NHHM will also host a live stream podcast via Rock The Bells and NHHM's Hall of Fame Induction ceremony. Inductees include Director Charlie Ahearn, with cast members including Grandmaster Caz & The Cold Crush Brothers, Grand Wizzard Theodore & The Fantastic 5, Patti Astor, and breakdance icon Crazy Legs. They will receive an award, a custom NHHM jacket, a fat lace hat, inductee medallions, commemorative cassette necklaces, and custom art by NHHM Creative Director Andy Katz and Photoshop Jedi.
Beaver is excited about the event because, "growing up in NYC is the reason I fell in love with Hip-Hop, in part, because I was surrounded by it. So to be able to bring it back to the city that is responsible for creating the genre means the world to the organization and me personally."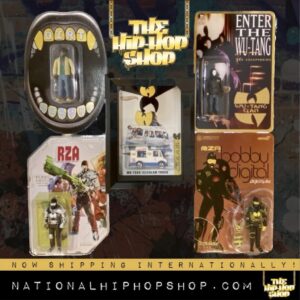 Throughout the weekend, the NHHM is also hosting a hip-hop toy pop-up shop, offering many rare, exclusive, vintage, and one-of-a-kind toys and apparel for purchase. Items for purchase include:
● Ghostface Killah Action Figure 
● Das EFX No Diggidy Varsity Jackets x National Hip-Hop Museum Collaboration 
● The Warriors Boxed Set 
● Wu-Tang Enter The Wu-Tang Records Are Forever Crate and many more exclusive items!
Beaver says events like these are key, because "it is important to consistently remind Americans and future generations of the importance of our country's greatest works of art. Wild Style is Hip-Hop Magnum Opus and serves as a living document to continue to honor forever."
The Wild Style 40 Grand Induction Ceremony will rock the Big Apple, June 10-11. Tickets can be purchased starting at $130 at www.fivepointsfest.com/tickets.
For more on Jeremy and the National Hip-Hop Museum , visit nationalhiphopmuseum.org