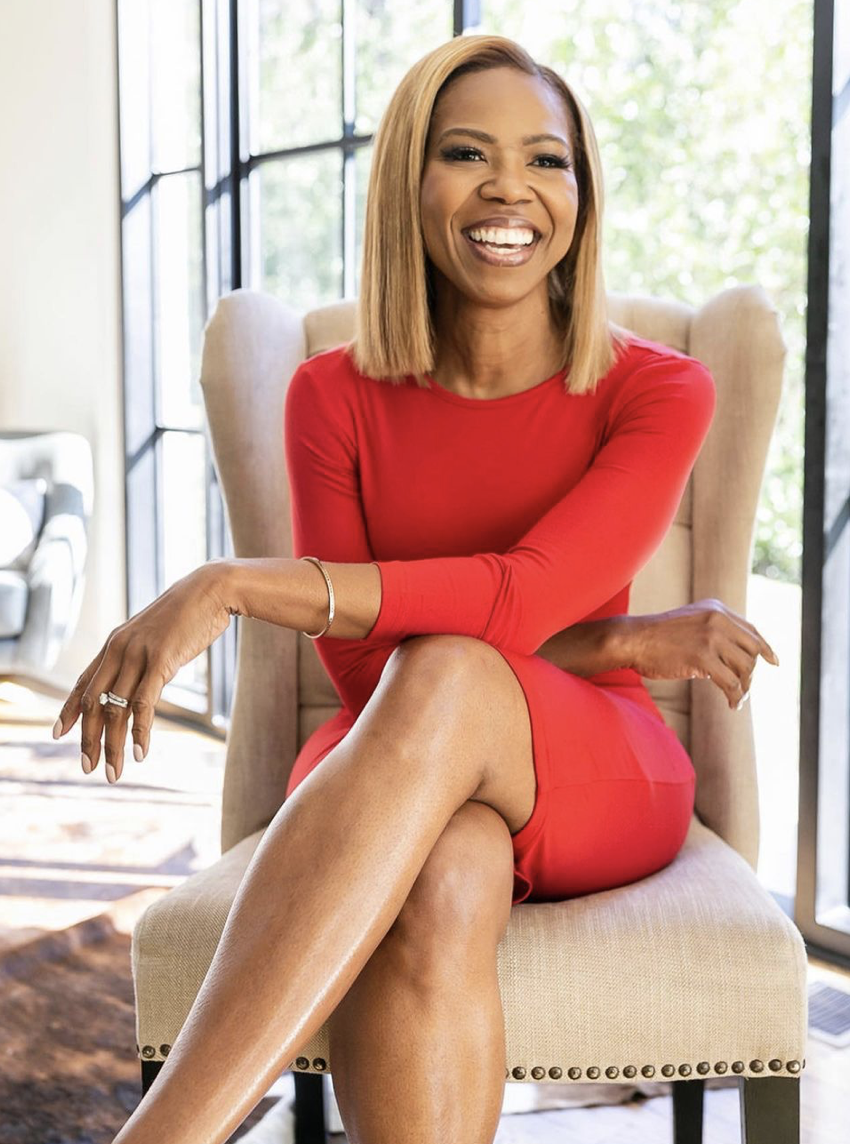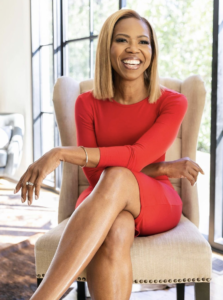 Imagine an energy that is so contagious and eternal optimism  so infectious that you believe in that moment that ANYTHING is possible. 
That is what it's like being in the presence of the phenomenal woman that is Dr. Jada Moore-Ruffin, affectionately known by her patients and social media as simply, Dr. Jada.
To say Dr. Jada is versatile in the way she serves humanity is an understatement. She is a renowned medical professional, entrepreneur and founder  of Atlanta's wellness and weight loss studio, REAL Weight Loss and Wellness. She's also the  established author of the amazon best seller boldly titled, "Girl, Get Ready to Lose the Damn Weight" an entrepreneur, a devoted mother and loving wife.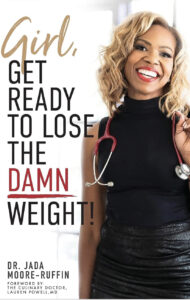 I was most amazed that she started a global wellness movement in the middle of what some considered a crippling   pandemic…but not Dr. Jada. Where some felt defeat, she forged a path forward to help enhance the lives of others.
She was absolutely beaming about her most recent contribution to the girl power universe with her 2nd installment of the virtual wellness summit titled "Girl, Get Ready 2K22 Healthy, Happy, and Hot" that took place on January 14-16th.
The free virtual summit is her yearly gift to  expand the consciousness of wellness and personal development for women worldwide. With a lot of strength and sass coupled with much needed cleansing crying and hugging,  the focus of the power-packed weekend was giving attendees tools to get out of their own way. Amazing heartfelt speakers that ranged from fired up millennials to the wisdom of baby boomers gave way to memorable activities like building "Envision Boards" to cultivate what was learned over the weekend. This year's dynamic panelists included: Bravo TV's Dr. Heavenly Kimes, Dr. Lauren Powell, mixologist Dr. Tenille Parris, Felicia Phillips and the outspoken powerhouse sex expert, Tracey Swint. 
Education was the position that she chose to be a part of the solution during these interesting times. She chose to focus the summit on how she could educate people on being the healthiest version of themselves that they can be mind, body and spirit. That's another hat that she wears as a certified life coach. 
In 2021, Dr. Jada made a pivot from practicing family medicine exclusively to offering life and performance coaching services to C-Suite executives, fellow physicians, attorneys, judges and other high functioning women. Transitioning from what some would consider a "safe" career lane during  the pandemic was innovative, daring and well—ballsy!
With full confidence, Dr. Jada believes that with the recent pandemic, the world did not change but exposed us to our true inner selves. 
"The pandemic gave us the opportunity to co-create universally what we desire most"  —Jada Moore-Ruffin, M.D. 
As a #GirlDad, I love to see an amazing woman of color who does so many amazing things so well. I'm positive that her influence will benefit thousands to come. 
Dr. Jada, we salute you! 
Find her book, HERE!  
Follow her on Instagram HERE!