Atlanta embraces the plethora of black-owned businesses from tea to music. Check these businesses when you come out to the Peach State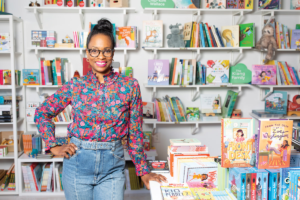 Brave + Kind Bookshop  
This bookstore is located in Decatur, GA. An African-American woman created diverse and creative books for various children to read. Although the books contain classic and modern children's stories there are a few books for adults to read. The owner is also involved in helping schools build intentional inclusive school libraries.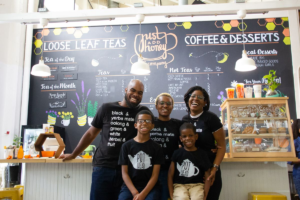 Just Add Honey Tea Company
 This company is based in Atlanta and creates thoughtfully blended loose leaf tea for people to enjoy. They ensure that guests enjoy the best, freshest, and most flavorful teas with every sip. All ingredients are natural and pure from around the world to your own cup.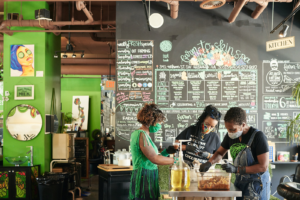 Iwifresh spa
Iwi stands for it is what it is. The brand wants to be transparent and all the products are from vegetables and naturally grown ingredients. Visit the  Farm-to-your-skin Spa and Oasis Wellness Center to experience the power of feeding your skin the Truth in person.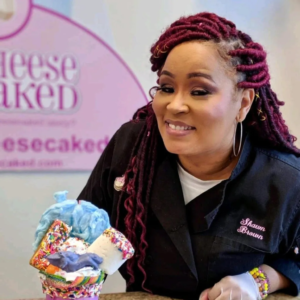 Cheesecaked
This gourmet cheesecake boutique specializes in selling personalized cheesecakes in a variety of flavors. Some flavors they specialize in are Pecan Praline, Champagne, Salted Caramel, White Chocolate Raspberry Swirl, Vanilla Bean, Banana Pudding and many more. You can currently try these delicious creations at Underground Atlanta.
Hot Coffee
The coffee beans used in Hot Coffee come from select growing regions of Africa, Central and South America. From Light, Medium, Dark to Decaf there is an everyday cup of coffee all can enjoy. Hot Coffee also is the first minority-owned coffee retailer to accept Cryptocurrency as a preferred method of payment.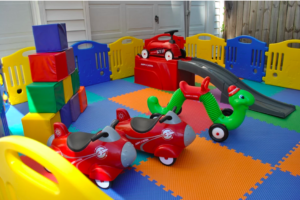 Popup Baby
Popup Baby is a mobile gym for babies and toddlers. They have cultivated a clean, safe environment for babies and toddlers to have a fun experience through sensory play. They are currently in the process of opening their flagship store in Douglasville and will be ready to be booked soon.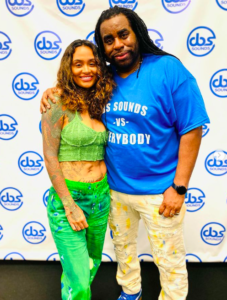 DBS Sounds
DBS Sounds is a music store that caters to its audience with broad music genres. The retail music store also manages the marketing for new and established music artists. They also hold events where fans are able to interact with their favorite artists. Just recently they held an instore signing with Kehlani.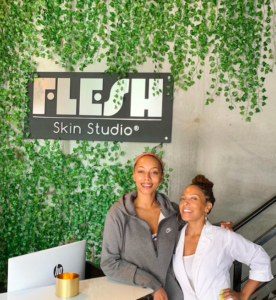 Flesh Skin Care Studio
This skin studio helps clients achieve gorgeous skin through non-invasive holistic practices. Licensed estheticians do not rely on any machinery but their hands to achieve great service for their clients. These estheticians serve a variety of clients both men and women with different skin problems such as acne or hyperpigmentation.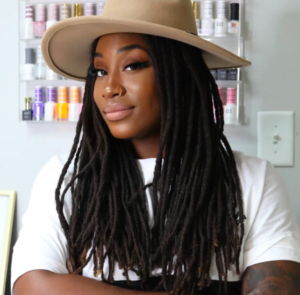 Nellie Bean Nail Studio
This nail studio does not accept walk-ins since every client needs to make an appointment to be seen. Each visit is personalized and private with a one-on-one nail session that gives clients individual attention. This nail artist likes to be creative and is willing to do any design with any gemstone you ask for.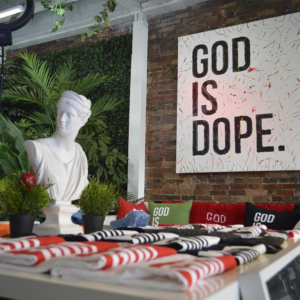 God Is Dope
This clothing store has gained recognition for selling streetwear and accessories with the message "God Is Dope". They have partnered with other brands such as Slutty Vegan to create new merchandise. They also extended their t-shirts and joggers to purses with their logo on the front.