Hip-hop's official snack brand, Rap Snacks activated a weeklong celebration of the 50th anniversary of hip-hop, unsigned artists, HBCU Symphonies and Black empowerment!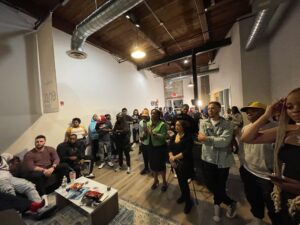 The one-of-a-kind food and beverage company joined forces with music distribution company, One RPM to catapult the Rap Snacks Unsigned imprint. In Atlanta last night, Rap Snacks and One RPM executives invited independent music artists to a forum, announcing their plans for crowning and unsigned artist to receive a music distribution deal and marketing deal with Rap Snacks–to become the first unsigned artist featured on their popular, culture-driven snack packaging.
The evening was hosted at One RPM headquarters and included a panel discussion highlighting the goals of both companies' mission to push African-American artists and creatives to the forefront of their brands.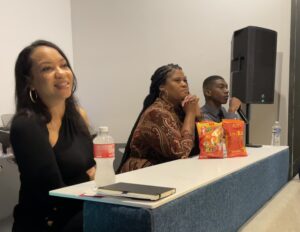 The vibe and culture of the building dripped togetherness, creativity, and hunger. Over 100 independent artists, producers, talent managers, and others enjoyed an evening of tasty Rap Snacks, boardroom conversation and instructions on how to work with both brands moving forward.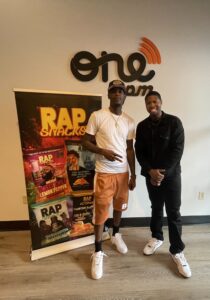 We tip our hats to these organizations as they lead the charge empowering others and providing tools along the way.
Stay tuned for the Rap Snacks Unsigned One Love, One Mic concert taking place on Tuesday in Atlanta on, March 28 and the red carpet premiere of their HBCU collaboration, "Rap Snacks symphony" taking place on Friday, March 31.
Check out
www.rapsnacks.net
and @OfficialRapSnacks on Instagram for times and locations.