This year voters in several states are headed to the polls to select their next set of representatives. One of those states includes Georgia, where one of their races is very historical. Candidate Janice Laws Robinson is the Democratic Nominee in what could be a monumental race for The Commissioner of Insurance and Fire Safety. With over two decades of insurance under her belt, Janice is running to help create a more quality and sustainable Georgia. Janice is well versed in all lines of insurance and actively helps families rebuild their lives.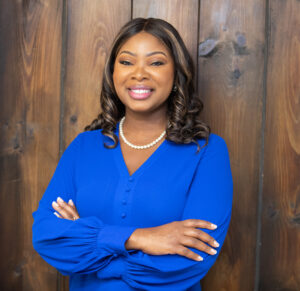 Coming from a service background, it was a no-brainer that Janice would select a career that would allow her to change lives. She states, "when I became a Georgian over two decades ago, it was an opportunity to serve my community and take on a new career in a new industry… it [insurance] became a way for me to interact with people and serve others with their needs." She is now tackling this issue head-on at a larger scale in her candidacy for Insurance Commissioner.
As an active insurance professional, she has seen the direct impact of the skyrocketing insurance premiums on Georgia families. She notes insurance is not a party issue but a people issue, as this office can affect everyone's daily lives. She says if there is a crisis, someone has to stand up and handle the problem and realize that she was that "someone." Currently, Georgia has some of the highest auto insurance premiums in the country and over 1.4 million citizens without access to health insurance, and a tedious claims process. 
Janice's campaign focuses on 3 A's- Affordability, Accessibility, and Accountability:
She will work to provide affordable insurance premiums, access to affordable health care, and hold insurance companies accountable.
She first ran for office in 2018, where she became the Democratic Nominee and came within 3 percent of winning. She credits her successful run to those who understood her commitment to the people of Georgia. Janice views this opportunity as "the next level of serving my industry and doing the greater good for a larger number of people." This year's race is historic as it could be a year of many firsts. Janice would be the first African American woman to serve in this capacity, and Janice would be the first Democratic Insurance Commissioner since 1994.
If selected as Georgia's next Insurance and Fire Safety Commissioner, her duties would include: 
Regulating insurance prices

Holding insurance accountable

Issuing licensing for individuals hoping to practice insurance 

Overseeing fire safety, such as ensuring buildings are safe and preventing fire hazards
Looking from 2018 to now, Janice has learned a lot. She realized if the people are for you, then nothing else matters. Her focus remains clear, and she is staying strong. To learn more about Janice, follow her on social media @janiceforgeorgia and visit her website at janiceforgeorgia.com.
Election Day in Georgia is November 8th. To check your voter status and find your nearest voting precinct, visit https://mvp.sos.ga.gov/s/