Blythe Keeler Robinson has led the educational nonprofit Sheltering Arms for the last decade and helped implement elevation and innovation into the organization. Blythe is not new to the landscape, as she has prior experience in early childhood education and nonprofit management.
She currently serves as president and CEO of Sheltering Arms Early Education & Family Centers in Metro Atlanta. After the former CEO retired, a search firm was looking to hire a new CEO– and the rest is history.
Providing quality early childhood education since 1888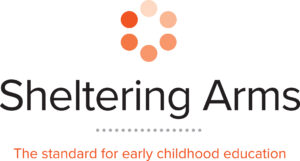 Sheltering Arms is one of the largest early childhood education facilities in the State of Georgia. The organization was founded by a group of concerned women who began the first center as a safe space for children whose parents worked in the mills. 135 years later, the organization continues to provide safe space along with high quality affordable, and accessible world-class education. The organization serves children from 6 weeks to 5 years ago. They serve up to 3500 children and their families.
Blythe states, "We continue to approach the child and family two-generation approach, viewing their work through an equity lens." Sheltering Arms is focused on removing barriers, fighting systemic racism, and offering families hope, inspiration, and help to fulfill their full potential.
"The sooner we start teaching a child the better"
Quality early childhood education is vital because so much happens in the first few years of life and the brain is rapidly developing. "We must nurture, talk, play, and expose children to many different experiences." Blythe shares. It sets the foundation for later academic and social-emotional successes including other skills essential to success over their lives." Many studies show these programs increase school readiness and reduce at-risk social behavior while creating a stable and educated workforce.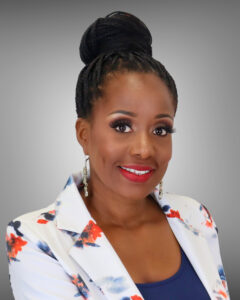 HERSTORY:
Blythe's leadership will leave a lasting imprint on the Sheltering Arms community. When she stepped into her role as the first Black woman President and CEO, she walked into something bigger than herself.
She reflects on her first week when she met one of their grandmothers in the classroom, who commented on her excitement about her new leadership and the impact she would have on children, their families, and the staff.
"In that moment I understood my responsibility and how my life was taking shape to be a leader at Sheltering Arms and in the community at large. Being a Black woman CEO means a lot to other individuals- younger women and younger girls who are looking up to me and the work that I am doing. It means a lot to hold this position."
As a leader, her mission is centered around everything service and giving back, which has always been the foundation of her work.
2023 The Year of Many Celebrations
As Sheltering Arms enters 135 years of service to Atlanta, Blythe also celebrates ten years of leadership. 
"It is an honor for me to lead an organization that's about excellence, that's about quality, that's about community. That's what this time means to me," she states.
She has gotten to know supporters, and individuals in different partnership capacities and work with a dedicated and passionate team. One of her favorite moments includes the opening of the Sheltering Arms Center at the Barack Obama School. The new center used a community approach in creating the design. 
As the organization continues to celebrate, they are preparing for its Ultimate Shopping Experience at its downtown office on April 29, 2023. New to gently used clothing and furniture will be available for purchase. They are hosting their Annual Street Party on September 28 including food, fun, music, and dancing. The proceeds from both events will help support the mission and programs at Sheltering Arms.
Keep up with Blythe Keeler Robinson and Sheltering Arms:
Blythe: Instagram