"We are of the belief that every single mother in our country should have access to a safe dignified birthing experience. It's not a woman issue, it's not a black and white issue, it's a human rights issue."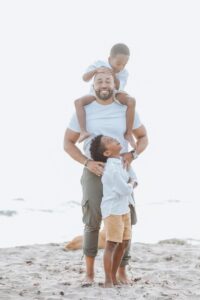 The maternal mortality health crisis is an ongoing battle that has increased over 75% in the last decade. Charles Johnson IV's family was directly impacted by the rapid spike back in 2016 after he lost his wife Kira to a complication due a routine c-section. Her untimely passing birth to a nationwide movement to eradicate maternal mortality.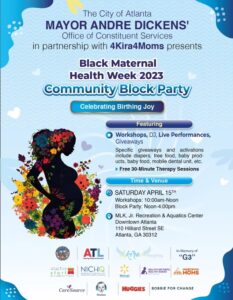 Charles is leading the nation with his mission dedicated to eradicating maternal health through his non-profit 4Kira4Moms. The organization advocates for other mothers and families facing unnecessary maternity and birthing issues—and putting an end to the maternal mortality health crisis. Charles has testified twice beforeCongress in support of key legislation including, the Preventing Maternal Death Act of 2018, the Protecting Moms Who Served Act of 2021, and the California Momnibus.
In honor of Black Maternal Health Week, the organization will be hosting a community block party to educate and celebrateBlack Birthing Joy Hosted by 4x Olympic Gold Medalist and Real Housewives of Atlanta star, Sanya Richards-Ross. Attendees can participate in doula and parenting workshops and panels, food, giveaways, and a special fatherhood panel featuring Atlanta Mayor Andre Dickens. This year's celebration is backed by Gerber, Huggies, Mommy Nation, The City of Atlanta Mayor's Office of Constituent Services, Healthy Mom Healthy Babies of Georgia, and more!
Registration is NOW OPEN for the Black Maternal Health Week Block Party! Click HERE to register for attendance, FREE DIAPERS, BABY FOOD and SUPPLIES!