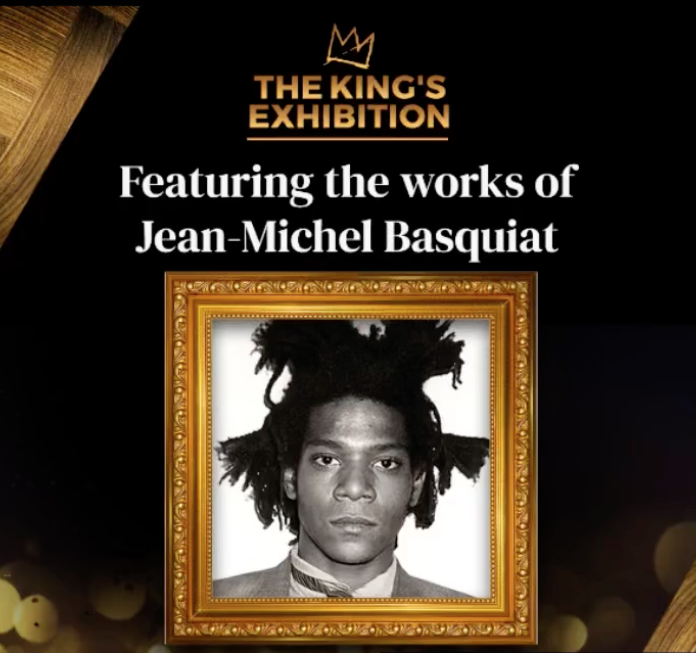 This New Year's Eve, one night at Atlanta's Junction 2800 will blend together art, culture, class, and philanthropy in the name of The King's Exhibition. This exhibition is being presented by The Mary Parker Foundation and The Book Bank Foundation. This night of expected huge momentum will also feature the works of legendary artist, Jean-Michel Basqiat. Being one of the most successful artists in history, Basqiat's work is expected to not only reintroduce his amazing talent but to also showcase the artistic footprint he left behind. The Mary Parker Foundation founder, Mary Parker, and The Book Bank Foundation founder, Dr. Glenn Toby, opened up about the exhibition and what they hope the night will bring for those in attendance. 
Before transitioning into their philanthropic roles, both Mary and Dr. Toby acquired many accolades as entrepreneurs. Early-on inspiration drove both to become their own bosses.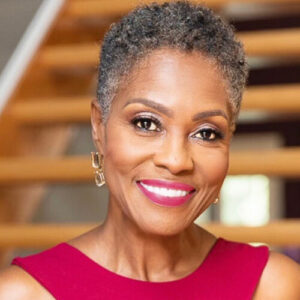 Mary says that she was inspired at the early age of four years old after her grandfather shared his journey of becoming self-employed due to sharecropping not producing enough money to take care of their family. "That's when I was first introduced to the concept. But when I knew I was born to be an entrepreneur was when I was serving as director of security for one of the automobile industries, and I was demoted without cause. And when a young White male who had no experience was promoted to the position, I decided then that I no longer could allow anyone to determine my destiny. As such, I went out on my own and here we are." In 2001, Mary launched her global security firm, ALL N ONE. Today, it is a multi-million dollar enterprise. Specializing in Security Technology, Personal Security, and Traffic Control and has provided security services for major events such as the Super Bowl, NBA All-Star Game, PGA Tour, Trumpet Awards, and the historic commencement speech given by President Barack Obama at Morehouse College in 2013.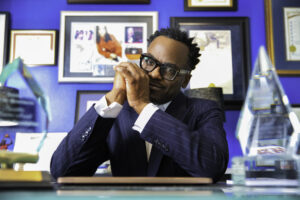 Having already established himself in the hip-hop industry, Dr. Toby got a firsthand experience of the business world. He soon dug deeper into a core interest he had developed when it came to business. He began managing artists, discovering artists, and even found himself in the role of an NFL agent. Eventually, Dr. Toby went on to become founder and CEO of Glenn Toby Enterprises, a leading international holding corporation that controls companies in the world of real estate, asset management, and technology (as well as a multi-tiered entertainment and athlete management company). Dr. Toby is also founder of another organization near and dear to his heart, providing homeless children and their families with resources for combating illiteracy. "The love and interest…I think it's my life assignment…The Book Bank Foundation, which is a charity working with The Mary Parker Foundation to change the world in the underserved [communities]. My drive [towards entrepreneurship] was transferring from entertainment. The bigger the money, the bigger the interest, the bigger the return. That's what bridged me into the world of business."
When it comes to The King's Exhibition, taking place December 31st, Mary and Dr. Toby both agree this event will help bridge more knowledge into those underserved communities, by allowing the work of Jean-Michel Basquiat to play a big role. But why the work of Basquiat for this particular event? Dr. Toby shares, "This man is one of the most prominent artists on the planet. When I found Basquiat's work, I would say to myself that I found myself in it, because he was a DJ, he was an artist, and he kind of represents so many of our people in the Hip-Hop culture and education and fashion expressions. The way he resonated and reached people with seamless integration, concepts, religions, societies…I felt I had a responsibility to share it with our people." Dr. Toby says he's able to move that vision forward with the help of The Mary Parker Foundation.
"I was actually introduced to the works of Basquiat through the studies of my granddaughter, who is a fine arts major," shares Mary. "The reason we're doing this exhibition at Junction 2800 in Southwest Atlanta is to reintroduce arts to this particular community. The purpose of this event is to bring affluent influencers into our community, because typically they don't come. We want to give them a reason to come back. And as a result of that, we are going all out." For those who'd like to attend the exhibition, tickets are available on kingsexhibition.com, where you will also have the option to purchase an in-person ticket or a virtual ticket that will be available for the event that night as well.
Both Mary and Dr. Toby also took time to share what they hope to see more of as we head into 2022. For Dr. Toby, he says, "Just an awareness. Once you're fully aware, we won't have to ask you for donations. We won't have  to ask you to show up. Because the life that you impact, is really your own. Let's battle the lack of education and let's increase resources to the underserved." Mary also shares the same sentiments. "The King's Exhibition is like our coming out party. We're introducing ourselves so that people become more aware of what we're doing and why we're doing this in  the community. I want to see more organizations, more communities, and elected officials to see what we're doing and feel so convicted to come and join forces. I want to see more collaboration."
To learn more about The King's Exhibition and purchase your tickets, make sure to visit www.kingsexhibition.com