Louisiana's St. John the Baptist Parish was home to the 2023 Power of Influence Awards. A star-studded night of excellence, camaraderie, and inspiration, the evening did not disappoint. 
Founded by entertainment mogul Byron Clay, the 2nd annual award ceremony honored several change-makers in multiple sectors. Held in LaPlace at the beautiful Belle Terre Country Club, the Hollywood-themed event venue overlooked captivating greenery and serene waters. The captivating views rival the most striking postcards.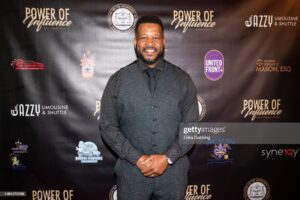 Annually, the Power of Influence Awards highlights global leaders who exemplify excellence in arts, music, sports, advocacy, and philanthropy. The celebration was co-hosted by an incomparable duo, actor Miguel Nuñez Jr. and radio personality Janet Jackson. They kept the momentum high as each presenter uplifted the many influential people of color across television, music, sports, politics, media, philanthropy, literature, and film. 
Power of Influence International founder, Byron Clay aims to inspire, educate, and provide hope that there are people like himself that are a voice for the voiceless. This special night was dedicated to the likes of Percy "Master P" Miller, Grammy Nominated Artist Bobby Valentino, Grammy Awards Winning musician PJ Morton, Actor Clyde Jones, Boxing Legend Zab Judah, Judge Sheva Sims, Sheriff Mike Tregre, John Marshall Jones & Pastor Samuel Mamou. These movers and shakers, in their own right, have dedicated their knowledge and expertise to giving back to their communities in many ways. 
Honoree Nicole Ward was awarded for her health and wellness work and dedication to heart education and wellness presented by her 2 beloved sons. Honoree Todd Bridges was awarded for his dedication to community service, Honoree Syrita Steib was awarded for her activism and advocacy as a changemaker for incarcerated women, Grammy-nominated singer  Bobby Valentino was awarded the Humanitarian award for his efforts to feed the homeless and help kids through college in Atlanta and across the nation.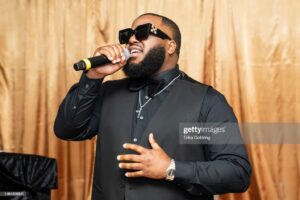 Honoree Zab Judah was awarded the Leadership and Excellence in Sports for his philanthropy and activism in sports, New Orleans native and Honoree Carrie Henry received the Spotlight Award for her charitable and giving spirit through her Be Creative Kids Organization and Percy "Master P" Miller was awarded the Lifetime Achievement Award, presented to him by Mia X, for his continued dedication and innovation in music, sports and now the food industry. The list of iconic honorees goes on, and so will the legacy of the Power of Influence Awards.
Each honoree was presented with a luxe crystal award to commemorate their contribution. 
The Power of Influence honoree brunch was hosted at the lovely B Spot NOLA restaurant owned by honoree, Carrie Henry. The extensive menu provided each guest with a taste of New Orleans culture and unique drinks to match.
To learn more about the honorees and attend the Power of Influence International organization, visit, www.powerofinfluenceintl.com.
Honoree gift bags were sponsored by: Kevin Body Essentials, Jamies Farm New York, NXT NOIR, and STARSOUL.